Redskins HC Ron Rivera prioritizing growth of young wide receivers
The Redskins' 2020 offseason could have played out very differently. The potential energy was there.
The Washington Redskins came into the 2020 offseason with one of the highest cap figures in the league, and with the No. 2 overall pick. They could have potentially done more to expedite a quick rebuild, and they did accomplish quite a bit, in spite of their shortcomings.
Even with that being said, however, there are still several areas mired in obscurity on the roster. The wide receiver position remains very unproven and unsettled, as does the tight end position. Various spots on the offensive line are up for grabs, and the defense, behind the front four, is a unit full of questions.
This degree of uncertainty could force other teams to go into panic mode and shell out resources for veterans this late in the offseason, in order to try and catalyze a potential playoff run. But Ron Rivera wants to build his team with patience. This was made evident in a recent press conference held by Rivera, when he was asked about potentially signing Antonio Brown.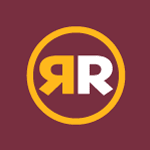 According to ESPN's John Keim, "Rivera was asked about signing a player such as Antonio Brown. Rivera said he wants to see what the young players can do first. What they lost this spring: The ability to see how young players were progressing. The team is in a rebuild, and they need to see what young players offer."
Rivera additionally said, according to NBC Sports' Julie Donaldson, that Rivera felt that signing a veteran receiver would stunt the growth of younger players in the position group, who need reps to catalyze their development.
The Redskins indeed have a great deal of youth at these positions of uncertainty. At wide receiver, Terry McLaurin, Steven Sims Jr., Antonio Gandy-Golden, Kelvin Harmon, and Antonio Gibson headline an up-and-coming group, and although it would be preferable, in a sense, for Dwayne Haskins to have more established weapons, there's something valuable in having players grow together, and develop chemistry.
The Redskins are at the start of a long rebuild cycle, and Rivera seems to understand that. There will be uncertainty, entering the season with unproven weapons complimenting a quarterback who needs to grow, but there's a chance that, with this symmetry, the young players can benefit from each other. That's something Rivera is banking on in Year 1.