Redskins should look into signing free agent LB Darron Lee
If the Redskins are set on filling this year's free agency quota with low-risk, high-upside players, then here's another one to add to the list.
When their attempts to be aggressive in free agency in 2020 failed, the Washington Redskins and Ron Rivera chose to instead invest in low-risk, high-upside players at positions of need. Rather than overpaying players to inflate their value, the Redskins settled for sifting through the bargain bin, opting to save cash to roll over to next offseason, while generating the potential for development in 2020.
It's a sound philosophy for a team at the start of a rebuild, because it provides fiscal longevity, both across offseasons, as well as in one single offseason. For example, the Redskins, after making a number of low-profile signings, still have over $30 million in cap space, so if they see another potential bargain to claim, they have more than enough cash to make it work.
Given the flexibility of this strategy, I'm proposing another signing of a similar ilk to those previously mentioned: Former New York Jets and Kansas City Chiefs linebacker Darron Lee.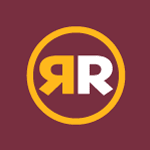 The Redskins presumably have two short-term starters at linebacker in Cole Holcomb and Thomas Davis, and Reuben Foster could factor in if he returns to full health. But the Redskins aren't secure enough long-term to pass up an opportunity to add youth and athletic upside at a cheap value, and that's exactly what Lee provides in spades.
Lee, who's 25 years old and has four years of experience, is an elite athlete with a resume that has bright spots. In 2018 with the Jets, he was one of the league's better coverage linebackers, notching three interceptions and five deflections, allowing a passer rating of just 67.3 on 53 targets.
As bright as his best moments are, however, Lee's lower points are just as distinct. Pro Football Focus has not been a fan of Lee's, giving him sub-40 marks for both the 2017 and 2019 seasons. In 2019, Lee was unable to unseat Damien Williams and Reggie Ragland at linebacker for the Chiefs, and although he appeared in all 16 games, he only started two, and he only played in over 50 percent of the team's defensive snaps once. From Week 7 onward, he was primarily a special teamer, and he was a healthy scratch in the Super Bowl.
I'm not going to sugarcoat things: It didn't work out for Lee in Kansas City. He got a Super Bowl ring, but he wasn't able to break through and become a constant contributor in an average linebacker group, and when he was on the field, he wasn't very good.
Lee would be a serious project for the Redskins, but that's the point: The Redskins are in a position where they can take that on. Ron Rivera and Jack Del Rio are both former linebackers with whom Lee can have a close correspondence. Thomas Davis is known to be a strong veteran presence who could help mentor Lee further, as is Jon Bostic.
There's a chance it doesn't work out; there's always a chance it doesn't work out. But Lee is a 25-year old linebacker who logged a 4.47 40-yard dash time, a 35.5-inch vertical, and a 133-inch broad jump at 6-foot-1, 232. He's an elite athlete who's shown flashes of immense potential as a coverage linebacker — the mold of linebacker the Redskins need — and at this point in the offseason, he'd come very cheap.
From my perspective, this is about as low-risk, high-upside as you can get. And that's why the Redskins should seriously consider this move.