Redskins still likely to pick Chase Young, per insider reports
There's been quite a debate over what the Redskins should do with the No. 2 overall pick in the 2020 NFL Draft, but the issue might not be as contentious inside the team's front office.
The Washington Redskins have the No. 2 overall pick in the 2020 NFL Draft. While it's a nice boon for a team that's coming off a 3-13 season and an explosive regime change, the No. 2 pick comes with both expectation and responsibility. The Redskins must be careful with this pick, because they're under pressure to make something happen with it.
As for the definition of "make something happen", that seems to be subjective at the moment. Some prefer that the team would choose the best available player to remedy its overall lack of elite talent, while others favor a trade back from the No. 2 slot, in order to attain more draft capital and potentially expedite the rebuild.
We won't truly know what Washington is going to do until the Lions are on the clock with the No. 3 pick, but early indications suggested that the Redskins were high on Chase Young, and now, per Pro Football Network insider Tony Pauline, we have evidence that that hasn't changed.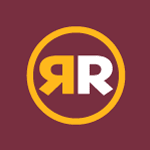 Pauline, in his most recent mailbag article for Pro Football Network, was asked if he had heard anything more about a CBS report that claimed the Redskins were more likely to trade down than stay put at No. 2 overall. Pauline had this to say in response:
"I heard the opposite as of last night. I am told the owner and coach are still on the same page in selecting Chase Young with the second overall pick."
The Redskins don't necessarily have a need at edge, but at the start of a rebuild, with Ryan Kerrigan turning 32 years old in August and coming off a 7.5-sack decline in 2019, Washington can afford to infuse the position with top-end talent for the future, and that's exactly what Chase Young is. There's no denying how good Young is as a prospect. He's the near-consensus No. 1 overall player in the 2020 NFL Draft, and as I wrote in my in-depth scouting report on Young, his tape matches the hype.
All prospects have flaws, and Chase Young is no different. But his profile is likely to be one of the cleaner ones in the 2020 NFL Draft. As a run defender, he's a high-potential player who shows flashes of greatness, and as a pass rusher, he's essentially already there. His combination of universal athletic rarity and pass rushing intelligence makes him a player with low bust potential and sky-high upside at the next level. That's ultimately the best combo you can find in the 2020 NFL Draft.
There's still a chance that the Redskins trade back; nothing is set in stone. But as of now, it looks as though the Redskins aren't concerned with maximizing their leverage, and more concerned with adding elite talent where they know they can get it. Chase Young has always been the probable pick, and for now, that's not changing.