2020 NFL Mock Draft: Dueling GMs mock sees Redskins make big move
It's an unobtainable boon, to know what the other team is thinking. It's a perk the Redskins could use in the 2020 NFL Draft.
In the 2020 NFL Draft, the fate of the Washington Redskins rests uniquely in the hands of other teams. Of course, if they stay at No. 2, their fate is a lot simpler; they'd pick Chase Young in that scenario. But what if the Redskins want to trade back? What if the Redskins want to add to their chest of draft picks? Then it gets more complicated.
Trading back has never been a one-way street. It takes an agreement between two teams to make it happen, which makes the prospect of the Redskins trading back more complex. They could field an offer, but what's stopping teams from using the Lions' No. 3 pick as their staging ground instead, for potentially less value. What will it take to make the No. 2 pick that precipice? And at the end of it all, will it be enough to sway the Redskins away from Chase Young?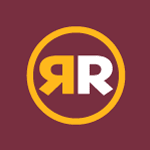 Some of these questions can't be answered right now. But to provide an idea of what kind of value different scenarios can provide, Jacob Camenker and I have prepared a Dueling GMs mock draft, in which we alternate picks through the first round, and navigate yet another possibility for the Redskins NFL Draft. Check it out!