Redskins: Five prospects worth trading into the second round for
The Redskins don't have a second-round pick. If you're asking this self-proclaimed draft analyst, that needs to change.
The Washington Redskins traded away their 2020 second-round pick in the 2019 NFL Draft, when they traded back into the first round to grab Mississippi State edge rusher Montez Sweat. The jury is still out on whether that move was worth it, but the Redskins might be able to get the best of both worlds, if they can trade back into Round 2.
As for how the Redskins intend to do so, that's less certain. The team could theoretically package offensive tackle Trent Williams into a deal for a second-rounder, but given how stagnant the market has been for him at the current demands, that seems, at the very least, ambitious. At No. 66, the Redskins do have a good staging ground for a trade up, but the prime real estate is at the top of the second round, where first-round prospects pool after being passed over on Day 1.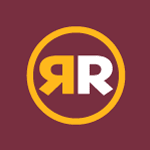 No matter how you spin it, getting back that second-round pick is something the Redskins must consider doing. For now, however, we won't worry about the "how". Instead, let's worry about the "why". Here are five 2020 NFL Draft prospects that make trading back into the second round an endeavor worth pursuing for Washington.