Former Redskins head coach Jay Gruden will be Jaguars OC in 2020
After the Redskins fired Jay Gruden, the long-time coach made it clear that he didn't intend to be unemployed for long.
It was Gruden's time when the Washington Redskins fired him after an ugly loss to the New England Patriots. Having started a must-win season with an 0-6 record, Gruden was clearly outmatched and outlasted by the problem at hand in D.C. Now gone from the nation's capital, Gruden is looking for a fresh start, and it appears as though he'll get it in Florida.
Per NFL insider Ian Rapoport, the Jacksonville Jaguars are planning to hire Jay Gruden as their offensive coordinator for the 2020 season. This comes after a report earlier in the week that Gruden was interviewing for the job. It appears as though the interview went well, as Gruden will be calling plays for an NFL team once again. He'll be replacing John DeFilippo.
The Redskins former head man will move away from the drama in D.C., but he won't escape the pressure in Jacksonville. Head coach Doug Marrone and general manager Dave Caldwell are both on the hot seat after back-to-back disappointing seasons, and the potential failure of Gruden's offense could be the domino that sends the Jaguars into a full-fledged rebuild.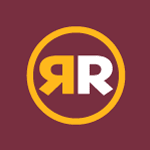 That said, Gruden is perhaps better suited for his more specific role of offensive coordinator. The head coach role seemed to be too much for him at times with the Redskins, but with his scope now scaled down, he'll be able to perfect a specific area of the team's operations, as opposed to overseeing the entire unit.
Gruden got the job in Washington because of his success as an offensive coordinator in Cincinnati. He excels with scheming plays, and although his play scripts have room for improvement, his experience will be a welcome commodity for a Jaguars offense possessing talents like Leonard Fournette, D.J. Chark, and Keelan Cole.
One of the biggest questions for Gruden's coming tenure in Jacksonville involves the quarterback position. Will he choose the underachieving veteran in Nick Foles to be his starter, or the overachieving sixth-round pick in Gardner Minshew? In this sense, the 2020 Jaguars are almost as unstable as the 2019 Redskins were. Can Gruden withstand the instability this time?