Redskins: Riggo's Rag Podcast – 2020 NFL Draft primer, hot topics
The 2020 NFL Draft isn't for a while, but there's still plenty to talk about, in regards to what the Redskins might do with the No. 2 overall pick.
After going 3-13 in the 2019 regular season, the Washington Redskins pick No. 2 overall in the 2020 NFL Draft. It's a familiar place for a franchise that's wallowed in mediocrity for two decades, but the hope is that this "rock bottom" will be a spawning ground for a new age of greatness.
There's reason to be optimistic, as the Redskins have hired Ron Rivera as the head coach, and promoted college scouting director Kyle Smith to Vice President of Pro Personnel. Rivera's staff seems motivated to rekindle the kind of historic success that the Redskins had long ago, and fans are excited what comes from this turn of the era.
That said, there are still some lingering questions as the NFL Draft sneaks closer. The general assumption is that the Redskins will keep Dwayne Haskins as their starting quarterback, considering that he experienced growth later on in the season. But could Joe Burrow tantalize them enough to repeat the precedent set by the Cardinals last season?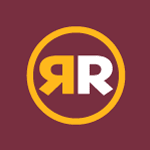 There's also another general assumption that Ohio State edge rusher Chase Young is the heavy favorite to be Washington's pick at the top of the draft. But is it really as one-sided of a conversation as it's being made out to be? That's one of several questions we decided to analyze in the latest edition of the Riggo's Rag Podcast!
In this edition, I was joined by Riggo's Rag contributor Nathan Britton, who gave some hot takes on Joe Burrow, Chase Young, and other high-profile draft prospects. To give this podcast a listen, simply click the play button below!
As the offseason moves along, we'll be supplying you with updated draft coverage pertaining to the Washington Redskins. Be sure to stay in the loop with us, and enjoy the playoff football later today!