For the Washington Redskins, Ron Rivera is the perfect hire
Two-time Coach of the Year award winner Ron Rivera is now the coach of the Washington Redskins. A franchise that has been stained with failure now has the right guy in charge. Ron Rivera, the perfect hire.
Immediately following the Washington Redskins loss against the Dallas Cowboys in Week 17, minutes after the final snap concluded, the NFL world got a shocking notification that Ron Rivera was meeting in D.C. for the vacant head coaching position.
The Redskins went out and got a man known for the exact opposite of what football has been like in D.C. over the last 25 years. Ron Rivera is a man of discipline, structure, accountability, family and lastly, victory.
Rivera is a defensive-minded head coach, the first of which the Redskins have hired since 2001. Washington finally understood what was necessary to bring the Burgundy and Gold back to life. The Redskins went against their usual grain to finally right the wrongs of the past 25 years. 25 years of disgust, from the level of play on the field, to the incompetence of the front office.
The Redskins look to not only win while establishing a winning culture on and off the field, but to finally erase the 25 years of embarrassment that has followed this team no matter who played for or coached them.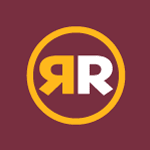 Every Redskins fan thought, "There's no way he comes here" or "How does he accept if Bruce and Co. are still here?" What every Redskins fan knew this team needed was Ron Rivera, but it seemed too good to be true. Will Dan Snyder finally make the necessary decisions? He must know that now is the time to relinquish Bruce and the staff of all their duties, correct?
After everybody was fired, literally almost everybody from Bruce Allen to the head trainer, Washington finally looks to establish a sense of accountability, responsibility, and discipline. The culture in D.C. has been nonexistent as it pertains to winning, as the dysfunction ranked at all-time high, Sunday after Sunday, during the Bruce Allen era.
While many believed nobody in their right mind would take this job considering the structure or lack thereof in the front office, the Redskins sought after the one man who brings a level of accountability, structure, and discipline that has been absent from this franchise since 1992.