Redskins hire two former Panthers offensive assistants
The Panthers are coming north, it seems. Ron Rivera's Redskins have hired several former Panthers offensive assistants, per reports.
The Washington Redskins and Carolina Panthers both underwent coaching transitions in 2019, and a number of assistant coaches on both sides of the ball got caught in the crossfire. No Redskins assistants have yet been confirmed to have been retained, and several assistant coaches from Carolina are making their way up to D.C., for a role in Rivera's new coaching staff.
Per Joe Person, a Carolina Panthers reporter, the Redskins have repeatedly hired former Carolina offensive line coach John Matsko to replace Bill Callahan, and they've also hired former Carolina wide receivers coach Jim Hostler, to presumably replace Ike Hilliard.
Ron Rivera getting the band back together w/ Redskins.
Ex-Panthers OL coach John Matsko and ex-WRs coach Jim Hostler hired in Washington, per league source.

— Joe Person (@josephperson) January 4, 2020
Matsko is a long-time NFL assistant coach who turns 69 years old in February. He's hopped around the league as an offensive line coach since 1992, when he got his start in the NFL with the then-Phoenix Cardinals. Since then, Matsko has spent 28 seasons in the league, coaching with teams such as the Saints, Giants, Rams, Chiefs, Ravens, and finally the Panthers, from 2011 to 2020. He was one of Rivera's original hires in Carolina, and spent the entirety of his Panthers career with the head coach.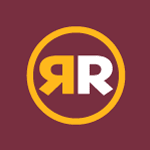 Hostler, similarly, is a coach with plenty of NFL experience. The 53-year old has been in the NFL since 2000, when he was an offensive quality control coach for the Saints. In the two decades since then, Hostler spent time with the Saints, Jets, 49ers, Ravens, Colts, Bills, Packers, and most recently the Panthers in 2019, assuming various roles such as quarterbacks coach, wide receivers coach, tight ends coach, offensive coordinator, and passing game coordinator.
It's no surprise that Rivera is brining aboard offensive assistants with whom he is familiar. Both Matsko and Hostler are sensible hires, as they both have plenty of experience. Matsko in particular has experience with successful teams; he was the line coach for the Rams when they were the "Greatest Show on Turf", and he helped turn the Panthers into a consistent playoff contender. The nepotism route is a flawed one in a vacuum, but Rivera has been given freedom to execute his plan, and his plan has worked before.
While the pieces are put in place around the offensive coordinator position, the fate of incumbent offensive coordinator Kevin O'Connell remains unknown. He was reportedly one of the favorites to stay on staff under Ron Rivera, but as of now, nothing is official. Stick with us for any coming updates.