Redskins: Five bold predictions for Monday Night Football in Week 3
It's time to get bold, as the Washington Redskins gear up to take on the Chicago Bears on Monday Night Football.
I'm something like one for ten on the year with my cumulative week-by-week bold predictions. Folks, we're entering scattershot territory. But that doesn't mean we're gonna stop.
That said, with the Washington Redskins bottom-tier offense and defense set to take on Chicago's league-worst offensive attack, it seems as though getting bold might not be an authorized plan of action in this case. But there's always room for a little imagination.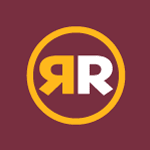 So, when getting bold seems impossible, what bold predictions can we derive from the circumstances? Turn the page, and take a look at our bold predictions for the Redskins Week 3 matchup against the Bears!