Redskins: Three potential in-house options at DC if Greg Manusky is replaced
The Redskins suffered a demoralizing loss to the Cowboys on Sunday. Is it time to start looking at potential options to replace Greg Manusky?
The Redskins suffered a demoralizing 31-21 loss to the Cowboys on Sunday. It was yet another dismal performance from a defense that many considered to be improved before the start of the regular season. A performance that played a key role in dropping the team to 0-2 on the season.
Trends matter in the National Football League, and for the Redskins defense, they are trending in the wrong direction. Even though it is still early in the season, both young and veteran players alike seem to be struggling with the most basic fundamentals.
While the players on the field are mostly to blame for the many mishaps that have occurred the past two weeks, it is the job of the defensive coordinator to put players in the best position for success. Greg Manusky has seemingly failed to do that in the 2019 regular season to date.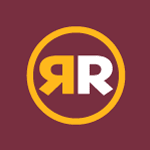 Sunday was a prime example of this as the defense was roasted by Dak Prescott, Ezekiel Elliot, and Devin Smith. The Redskins defense allowed the Cowboys to rack up 474 yards of total offense in the game, up from 436 yards allowed to the Eagles in Week 1.
At the end of the day, something's gotta give. Neither the team nor its fans want to see another season spiral out of control. The best time to relieve Manusky from his coordinator duties may be sooner rather than later.
Let's take a look at some of the in-house options who may be called upon if the team decides to make this drastic change early in the season.