Redskins: Guice injury changes narrative on Adrian Peterson situation
Redskins RB Adrian Peterson will likely see his first action of the season Sunday against the Cowboys, after being a healthy scratch in Week 1.
What has been a rather challenging week all around for the Washington Redskins has gotten worse. This time, news of an injury to a promising player may lead to an increased opportunity for a familiar name.
Running back Derrius Guice has reportedly undergone surgery to repair a torn meniscus, which will likely cause him to miss a decent chunk of the regular season. While the news for Guice is obviously devastating, the Redskins will seemingly take the "next man up" approach and turn to future Hall of Famer Adrian Peterson.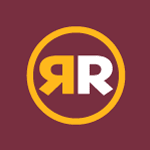 Peterson will likely soon get his first taste of game action in the young season since being designated as a healthy scratch by head coach Jay Gruden in the Redskins Week 1 loss to the Philadelphia Eagles, a decision that has been heavily criticized by fans, members of the media, and even current players on the roster.
Even though Peterson has continued to remain professional when asked about the decision to make him inactive, he will get yet another opportunity to prove his critics wrong, something he has continued to do since entering the latter part of his magical career.
While the 34-year old ball carrier may technically be past his prime, he is not your average football player. He is arguably one of the best running backs in NFL history, and just last year he showed that he was still capable of producing at a high level when given the opportunity.
He finished the 2018 campaign with 1,042 rushing yards, to go along with seven rushing touchdowns. Included on the year was a 90-yard touchdown run against the Eagles on Monday Night Football, which broke a franchise record for the longest rushing touchdown in the team's history. His overall production was good enough for him to be named Redskins Offensive Player of the Year at the team's recent Welcome Home Luncheon.
There should be no doubt that Peterson still has the ability to produce, a point that he will attempt to prove starting with the upcoming tilt with the rival Cowboys. He showed well in limited preseason action, and has been in the National Football League long enough to understand what opposing defenses will try to do to stop him and the team's offense. It's probably safe to say that he still has plenty left in the tank.
Against the Cowboys on Sunday, expect Peterson to play with a little extra motivation after not getting a game jersey in Week 1. A strong performance will go a long way in changing the narrative of his season. For the Redskins sake, hopefully Peterson will run them all the way to a desperately needed victory.