Redskins: Riggo's Rag Podcast – Recapping the Week 1 loss vs. PHI
The Redskins lost in Week 1, in a close battle with the Philadelphia Eagles. What are the implications for the rest of the season?
On Sunday, it was a familiar story being told, and yet, it wasn't. The Washington Redskins came into Philadelphia as 10-point underdogs to the mighty Eagles. And for one half, the first half, they dominated, accumulating a 20-7 lead by the break.
It was a strong, quick start not at all reminiscent of the Jay Gruden-era Washington Redskins, and even at the half, with so many things going right for the burgundy and gold, it felt like a return to Earth was inevitable.
It was.
The Redskins were outscored 25 to 7 in the second half, with their lone second-half touchdown coming in the final seconds, when the game was all but decided, and they lost 27-32. The first half indicates that the game was closer than the final score suggests. The second half, however, tells a tale of lopsided dominance for the home team, and familiar struggles for the visitors.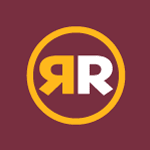 Who are we supposed to believe the 2019 Washington Redskins are, after their Week 1 flop in Philadelphia? Was the potential we saw in the first half a sign of things to come, and a hint of promise for an unheralded squad? Or was the team pretending all along in that early stretch, and will issues with coaching and consistency plague them down the line?
In our latest podcast, these are the questions that we discuss. This time around, I was joined by Riggo's Rag contributor Conor Forrest, and we broke down the team's performance in the season debut against the Eagles. What did they do well? What facets ultimately led to their breakdown? The conversation continues here. To listen, simply click the play button below!
It's important not to make overreactions from one week of play, but at the same time, one may often find that picking up the pieces only leads them back to the bigger picture. We've got one week of pieces to sift through. Stick with us, because next week, the Redskins will give us plenty more to talk about.