Redskins: Scouting supplemental draft prospect WR Marcus Simms
The Redskins have the opportunity to add young talent at wide receiver this week. But it would come at a cost.
The supplemental draft isn't often a massive spectacle. More often than not, the names and storylines come and go with an empty draft board. Since 2011, only five total players have been selected as supplemental draft picks, and the Washington Redskins have only selected two players in their franchise history (Not counting the 1984 draft).
One such pick occurred last offseason, when the Redskins selected Virginia Tech defensive back Adonis Alexander in the sixth round of the 2018 supplemental draft. They were attempting to infuse a position of minor need with depth and upside, and now, with the 2019 supplemental draft just days away, they have a chance to do the same thing, on the other side of the ball.
The top supplemental draft prospect is on defense; Washington State safety Jalen Thompson has been rumored to command a Day 2 pick. But Thompson isn't the only prospect to watch. There's also West Virginia wide receiver Marcus Simms, who boasts an enticing skill set and could find work early in Washington.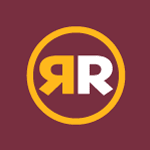 What makes Simms an intriguing target for the Redskins, and how could he compliment what the Redskins already have in the receiving core? The answer, so it seems, is low-key exciting, and high-key intriguing. Enough millennial lingo. We're trading in that language for a scout's thesaurus. Here's what Simms brings to the table.