Washington Redskins Training Camp Profile: ILB Jon Bostic
After the injury sustained by Reuben Foster, the Redskins had to act quick.
The Washington Redskins still had starting candidates after Foster went down with an ACL injury in May, but they were short on starting experience in the linebacking core, outside of veteran and defensive captain Mason Foster.
Shaun Dion Hamilton has the traits to be an effective starter. But he's a sixth-round pick in his second season. Josh Harvey-Clemons has the upside. But he's a seventh-round project in his third year. Similar upside can be found with Cole Holcomb. But he's a fifth-round rookie who might need more seasoning.
The Redskins' linebacking core is laden with potential, but experience is a rarity. Thus, when Foster went down, an opportunity to supplement the core with more experience presented itself, and the team ended up signing Jon Bostic.
No relation to Jeff Bostic, folks.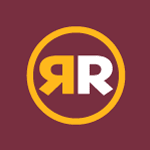 Bostic is an intriguing player; he was a very late signing, in relative terms, and yet, he could factor into the Redskins starting equation, if he plays his cards right. Here's a look at Bostic's situation, as he enters his first training camp with the Redskins. In a best-case scenario, it might not be his last.