Redskins hire football strategy analyst, indicating shift toward analytics
In the old NFL, teams could out-muscle opponents, and out-run adversaries.
In the modern NFL, it's no longer that simple. The game has become far more complex. Some teams still cater to the old ways, with ground-and-pound offenses and and dominant defenses carrying the load. Other teams, however, understand that versatility is key, that multimodal success is the most sustainable, and that being introspective about one's strategies, and appropriately adapting based on analytics data, is the only way to truly win. To find an edge, in any possible way.
The Washington Redskins could be turning into one of those teams.
It should be noted that applying the lessons learned from analytics is easier said than done; it requires a cohesive vision throughout a franchise, and while the Redskins might not have that yet, they appear to be taking steps, to try and implement more analytics into their process. Per Al Galdi of the Redskins Radio Network, the Redskins have hired former Pro Football Focus analyst Connor Barringer as their "football strategy analyst", among other minor front office moves.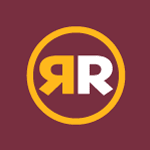 Again, it's a small move. Barringer will answer to a lot of people, likely including Kyle Smith, Bruce Allen, and ultimately Dan Snyder. But the move shows that the Redskins aren't simply content with their current process. This move shows that Washington is actively seeking out ways to improve on the football field. Whether it's the frequency of play action used, or the timing of certain run plays, the Redskins could stand to benefit from using analytics, and now, it appears as if they are.
Analytics were first referenced, albeit vaguely, earlier in the summer, when newly-anointed offensive coordinator Kevin O'Connell spoke of his desire to generate more chunk passing plays on first and second down, as opposed to defaulting to runs, which is what Washington often did last season. It's the little changes that O'Connell speaks of, that can add up and increase the overall efficiency of a team, and by extension, improve their chances of sustaining success.
More and more voices in the Redskins organization are catering to the ways of the modern NFL, and while the Redskins may have once resisted the change, that resistance appears to be fading. Time will tell if Washington's ownership can commit to the change; they've gotten cold feet before and torn it all down based on the impulse to save face. But for now, Washington is embracing something new. Something effective. It's a welcome change. And with any luck, it's here to stay.