Redskins three-round mock: What if second-round pick is traded?
Garrett Bradbury
Offensive Lineman,
North Carolina State Wolfpack

If the Redskins trade their second-round pick for Josh Rosen, then they need to ensure that Josh Rosen has time to do what he does best: Buy time in the pocket, keep his eyes downfield, and make the necessary throws to win.
The pocket was not kind to Rosen in Arizona; he was pressured on over forty percent of his drop backs in 2018, and his offensive line had the most spread out distribution of snaps, meaning that there were a lot of new faces filtering in, week in and week out.
This year, if Rosen heads to the Redskins, he should be given stability, and while Washington's offensive line has most pieces in place, if Brandon Scherff can come back from his injury at full strength, there is still a hole at left guard. Perhaps no one fills that hole better, as a prospect, than North Carolina State's Garrett Bradbury.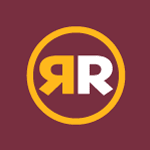 Bradbury, standing at 6-foot-3, 300 pounds, doesn't necessarily have the looming height that the Redskins have come to prefer at guard, for whatever reason. But Bradbury has almost everything else. He's quick off the snap, he's athletic enough to mirror his man from start to finish. He's precise with his hands and adequately powerful. The biggest gripe on tape is that he can add more play strength, but even then, it doesn't consistently hider him. Bradbury is an immediate starter with enticing athletic upside. If Rosen comes to Washington, the Redskins must prioritize the line. And this is how they do it.