Redskins Christmas Wish List: Late-season mock draft
It's that time of the year when all of us are in a giving spirit and our loved ones have a wish list.  The primary holiday wish list for the Washington Redskins is a successful draft.
A mock draft may seem a tad premature at this juncture, but the offseason is now less than a week away.  The 2019 NFL free agency period is just under three months away and the draft arrives the following month.  So now is a good time to take a look at what could unfold in the coming weeks and months.  This mock draft features a trade and while any trade is difficult to predict, the opportunity may exist when late April arrives.  Let's take a look at my second in-season mock.
Early Rounds
The Redskins get a call from the Raiders as Jon Gruden wants to trade for a certain quarterback from Missouri.  The Redskins receive two late first round picks from the Raiders.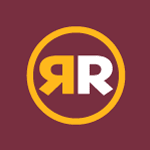 Round 1: Montez Sweat, Edge/OLB, Mississippi St.
Sweat is a massively sized edge and most pundits rank him as the third or fourth best OLB in a very loaded class of edge rushers.  He is likely to have an immediate impact and an impressive rookie season.  Sweat should add about 10 pounds of bulk to his frame.
Round 1: Cody Ford, G/OT, Oklahoma
Speaking of massively sized, Cody Ford stands out as a right tackle, but he is better suited to playing the inside and would absolutely dominate at left guard.  He is NFL-ready and could start from day one.  He destroys his opponents at the line of scrimmage and has the athleticism to effectively block downfield on screen passes or pull as the lead blocker on running plays.
Round 2: D.K. Metcalf, WR, Mississippi
Here is what I wrote about Metcalf with the first in-season mock:
Some draft pundits have Metcalf rated higher and others have him rated lower.  You won't find him in the early rounds of mock drafts these days, but that could certainly change.  He would be a good fourth round selection and brings needed height along with good fundamentals.  Metcalf could provide matchup difficulties for defenses in the red zone.
His draft status will depend on the injury he sustained to his neck earlier this season.  He is an elite talent and could skyrocket to the first round if he is fully healed at the NFL Combine or at Ole Miss' pro day.