The Redskins Christmas wish list: Potential free agent additions
It's that time of the year when all of us are in a giving spirit and our loved ones have a wish list. The holiday wish list for the Washington Redskins this coming offseason begins with free agency.
NFL free agency is less than three months away and it will be here before you know it. Team needs for the Washington Redskins will not be as massive as some may think, but the front office needs to choose wisely and carefully. They will not have a large cap number to add a multiplicity of free agents, but the good news is that three or four key additions might be enough.
Today, we take a look at four players that could be targeted and added when free agency opens on March 13 (Here's a list of important free agency dates, via Barry Werner of the Touchdown Wire).
The Redskins have taken a very low-key approach to free agency in recent years. Adding players via the draft should continue to be the main focus of the front office each offseason, but they need to be a bit more aggressive in the early months of 2019. Recent additions over the last few years have yielded a few positive results – Josh Norman, Zach Brown, Tress Way, D.J. Swearinger, and Vernon Davis have enjoyed varying degrees of success. Most of the free agents have been added for team depth, special teams, and replacements for injuries.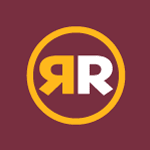 The Redskins should think about adding two or three impactful players during the upcoming free agency period. Today, we take a look at selected players who could be a good fit for the team and the possible role they could play on the roster. There is no way the team can add a large haul of marquee players, but we'll take a peek at who could be a targeted after March 13. Here is a realistic list of those players, starting with the offense.