Washington Redskins: Kirk Cousins Player Profile For 2016
Kirk Cousins was terrific for the Washington Redskins in 2015, but will his success repeat during the 2016 season?
In 2015, the Washington Redskins had a quarterback conundrum. The team had three passers on the roster and they were unsure if any of them would develop into a true franchise quarterback. Robert Griffin III had badly regressed in two seasons since being dubbed the team's savior. Colt McCoy was just a good backup and spot starter at best. And then there was Kirk Cousins. He was considered to have the potential to be a low end starter but that was supposed to be his ceiling.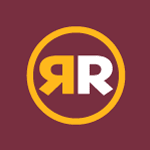 Of course, players do not always live up to their potential. Griffin ended up losing the starting job because of his poor performance and that opened the door for Cousins. He did not disappoint in his first season of action. In fact, he burst through his projected low ceiling.
Cousins ended up leading the Redskins to the playoffs he first time since 2012 and put up some great numbers in the process. He led the league in completion percentage with a 69.8 percent mark. His elite accuracy helped him to throw for 4,166 yards, 29 touchdowns, and just 11 interceptions on the year. He was easily one of the most improved players in the NFL.
Heading into 2016, there remains one major question with Cousins: can he do it again? Before the 2015 season, Cousins had a 2-7 record in nine starts and sports a poor TD-INT rate of 18 to 19. He really did look like just a high end backup or a low level starter. So what was different about the 2015 season?
Obviously Cousins did make some big improvements, but he was helped by a relatively easy schedule. The team won their last four games against teams that did not have great quarterbacks, like the Cowboys and Eagles, and teams that were reeling like the Bills and the Bears. They did battle a couple of elite teams in the Patriots and Panthers and they lost both games by a wide margin.
The NFC East last year was not very strong as the Cowboys, Giants, and Eagles were all mediocre due to various issues. The Cowboys had no quarterback with Tony Romo hurt. The Giants had no defense. The Eagles had a lame duck head coach. That opened the door for Cousins and the Redskins who went 4-2 against the division.
The 2016 season will see the Redskins take on a lot more difficult opponents including six matchups with playoff teams and four games against improved Giants and Cowboys teams. Cousins may struggle against better teams, so a regression should be expected in his second full year as a starter.
That said, Cousins can still be a quality starter even if he does regress. Cousins' main goal for the 2016 season has to be to keep his accuracy up and to make minimal mistakes. Essentially, Cousins needs to be an above average game manager this season to ensure that he does not cost the Redskins any games.
Though the Redskins are going to be facing a more difficult schedule and the team will not have a particularly strong running game, it is reasonable to expect Cousins to have a solid year. He is playing on the franchise tag so he will be motivated to play well. He has the tools to be an accurate quarterback and even if he is not a big time playmaker, his dynamic receivers will help elevate his play. If he can post a completion percentage in the mid-60s and keep his picks down, then he will give the team a chance to repeat as NFC East Champions.